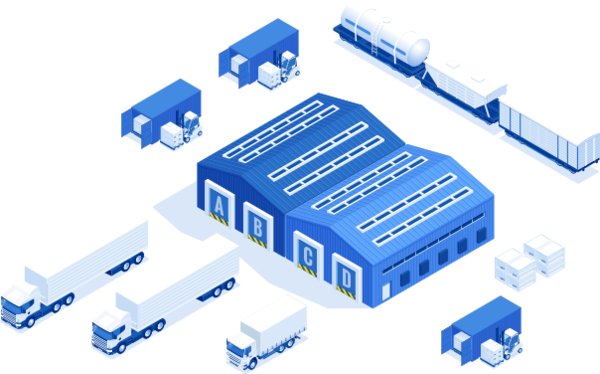 Meiko Trans Polska is located in the Katowice Special Economic Zone in Gliwice.
The first warehouse was built in 2007 and its overall storage area is 9 554 m2 the second warehouse facility which has 12 480 m2 warehouse space was built in the year 2016.
The distance between the two facilities is only 1.5 km and both facilities have high storage racks and floor locations.
Since 2019, we have two approved places for customs clearance in each location.
Thanks to the ISO quality system and integrated WMS system, we have a unified logistics and warehouse process at both locations.
Through the use of PDA scanners, we are able to monitor every movement of goods in the warehouse on an ongoing basis and track the entire history in the WMS system of any cargo unit that was or still is in our warehouse.
Nam bibendum ipsum in mollis egestas.
Malesuada at justo tempor, ut egestas elit vestibulum.
Nullam sit amet iaculis odio, ut iaculis mauris.
Aenean dignissim facilisis ornare.
Sed tempus nibh at ex porttitor, ac auctor turpis vulputate.
Each pallet in our warehouses is marked with its individual barcode, which allows easy and quick verification of the goods both physically in the warehouse and virtually in the WMS database.
The logistics department works on an integrated WMS system that enables handling of both warehouses by each department employee regardless of location.
Thanks to constant contact with clients as well as the ISO quality system, we provide the highest level of service based on such principles as, among others, FIFO or LIFO
thanks to the multifunctional operating system, we are able not only to generate our own bar codes but also to use those used by our clients.
Our logistics department provides full control over the turnover of goods so as to eliminate the potential risk of any mistakes during warehouse operations, and all process changes are always recorded in our ISO system so that each change covers the entire process.
We are constantly trying to meet the expectations of our customers to further optimize our cooperation.
Because your satisfactions is our satisfaction.