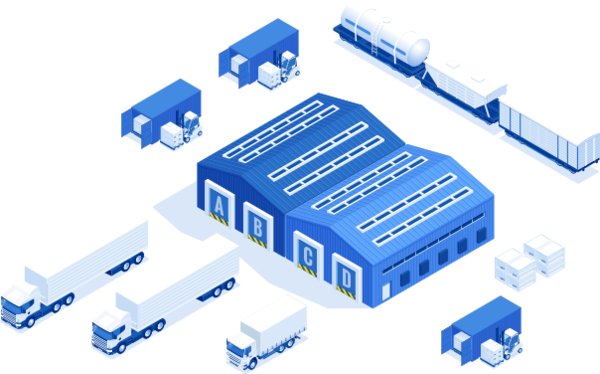 Meiko Trans Polska is located
in the Katowice Special Economic Zone in Gliwice.

Our first facility was built in 2007 with a total of 9,500m2 warehouse space.
Within the same Economic Zone in Gliwice, we've built our second facility with a 12,480m2 warehouse space in 2016.
The distance between the two facilities is only 1.5km, and both are equiped with floor bulk storage area and high storage pallet racks. Since 2019, each facility has an area for customs clearance approved by Polish Customs.

Thanks to ISO certified precedures and a reliable Warehouse Management System, we have integrated our logistics and warehouse process.
Each pallet in our warehouses are labeled with a unique barcode. Through the use of PDA scanners, we are able to monitor moverment of goods in the warehouse and trace its movement history.
We are constantly trying to meet the expectations of our customers because your safisfaction is our satisfaction.